I heard something today that I hadn't heard in ages: the call to "be in this world but not of it."
It was a shock to hear it and realize how long it has been since I've even thought about that idea. It had been drilled into me for years, first in church and then in Bible college. It was the connection between evangelism and ethics, an integral part of Evangelical self-understanding. Why had it dropped off of my radar for so long?
It could be in part because it's been years since I've been part of an Evangelical or Pentecostal church community. Mainline and post-Evangelical churches don't have the same emphasis, for the same reason that I think that this emphasis has actually completely failed the Evangelical church: because it morphed into a basis for a parallel culture, rather than a call to subvert the dehumanizing forces within whatever culture we find ourselves.
"Why Should the Devil Have All the Good Music?" sang Larry Norman. I grew up in Christian subculture, getting recommendations that said "if you like [today's hottest rock group], you'll like ["Christian Rock" band that sounds kinda like today's hottest rock group]." By my late teens, and especially in Bible college, I became critical of this approach: instead of "Why Should the Devil Have All the Good Music", I began to ask "Why Do Christians Just Copy Good Music And Add Jesus To It?" The call to "be in the world but not of it" was still strong, but its transformation into a call to reinforce a subculture rather than transform and humanize a culture repulsed me. It wasn't about engaging with the culture around us without losing our distinctive ethic, but instead about colonizing it.
For years, there was a major tension in the church: are we trying to be like the world, or just be accessible to it? Where is the line? Megachurches using attractional models pulled out all the stops, producing *relatively* high-quality music and theatre productions, eventually even an entire film industry, to draw people in to their church communities, even as they debated who was capitulating to culture or selling out to be acceptable to "the world" rather than standing sufficiently far apart from it in order to be seen as "not of it". Church services became entertainment with a message, whether your watched it at home in a "Christian" movie or came to the church to have coffee after the service.
The notion of being "in the world but not of it" has certainly shown its colonialism in the last decade. The political aspirations of what was once called the Moral Majority, then the Religious Right, and now more broadly just Evangelicals (yes, I really believe that the religious movement has been definitively subsumed, particularly in America, by the political movement) have shot past the quaint notion of a parallel culture or subculture. B-grade entertainment with a message has very quickly become more of an expression of manifest destiny than an embodiment of the gospel of grace.
And that was my second thought when I heard "in the world but not of it" today: that this strategy has blatantly failed, as Evangelicals brazenly grab for power to become the World. To dominate it. Maybe the reason that I haven't heard it in a long time isn't because I've long since given up on the Evangelical project of creating a subculture that aspires to be a counterculture. Maybe it's because they've given up on it too.
Earlier I pointed out that "in the world and not of it" is where evangelism met ethics in the Evangelical perspective. With such a decisive move toward seizing power rather than subverting its misuse, both ethics and evangelism go out the window. The attractional model of evangelism is suitable to early-stage colonialism, as the colonists seek to establish a cultural enclave from which they can project influence and invite the other in; but the late model of colonialism is about ruling over the other while maintaining their otherness. The idea of living out an ethic that is attractive to others loses its purpose in that model, because once domination has been established it can serve only to project superiority over the dominated other. The ethic loses its ethical force.
Without an Evangelical ethic or emphasis on evangelism, there's very little to distinguish the Evangelicalism of today from Christian Nationalism. While you could argue that Evangelical theology has long been sorely lacking and indistinct from Evangelical subculture (and I would), without its expression in ethic and evangelism there really is nothing left that is concretely Christian. It is a hollow shell of Christian subculture, clothing a will to power rather than an ethic of self-sacrifice for the sake of the other. Jesus himself is reduced to a password for inclusion into the dominating in-group, rather than the embodiment of God on earth to actively subvert domination itself.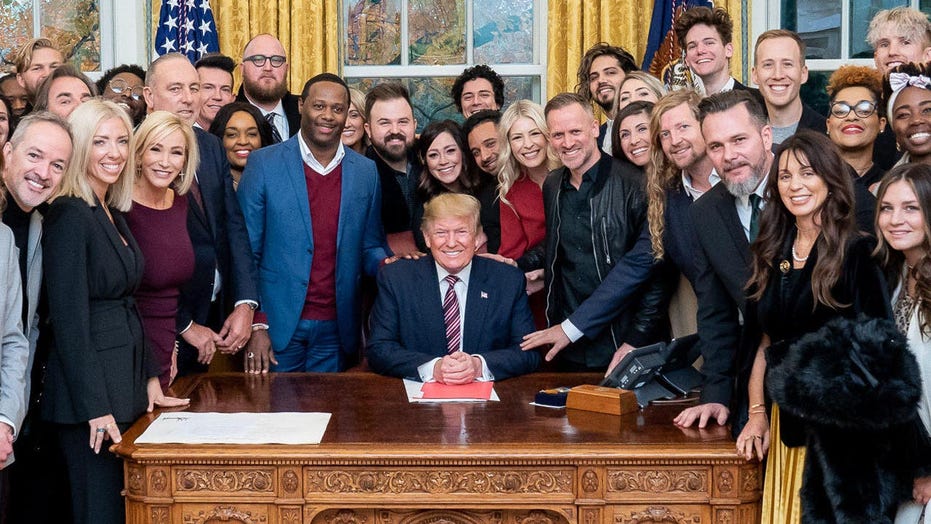 To make it very clear: when the New Testament talks about "the World" in a negative sense, it isn't specifying non-Christian culture, but the powers and principalities that dominate human beings rather than serving them. If we wield power in such a way as to dominate others (like putting children in cages, or firing missiles from drones on the other side of the world, or denying the rights of your neighbours based on their race or gender or sexuality), we are "of the world". So it's past time that we revive the prominence of this phrase, this concept, and talk about what it means "to be in the world, but not of it."